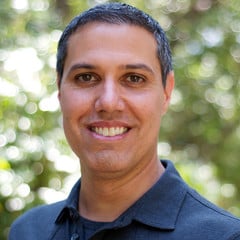 Samuel Michlap
Concept Design- michlapdesignstudio@gmail.com
LA, United States
Summary
Production and Concept Designer Samuel Michlap has spent the last 24 years working in the Animation, Themed Entertainment and live action industries. Some of his clients include The Walt Disney Studios, DreamWorks Feature Animation, Disney's Imagineering, Sony Pictures, Reelfx, Warner Brothers, and most recently with Director Kathryn Bigelow on a PSA Concerning the Ivory Trade. Some of his credits include "Lion King", "Prince of Egypt","Sinbad: Legend of the Seven Seas", "Rise of the Guardian's" and Madagascar 3: Europe's most Wanted".
Giving back as a teacher, Sam has been an instructor at Art Center College of Design since 2000 and is currently teaching online with LAAFA.
In addition to his film work, Sam has enjoyed a successful Fine Art career and has exhibited his work in galleries throughout the country.
Sam is currently working in the live action world as a senior concept designer on Marvel Studio's upcoming sequel "Guardian's of the Galaxy 2".
Skills
Production Design
Art Direction
Sketching
Concept Design
Environment Design
Visual Development
Traditional Art
Sequential Art
Architectural Design
Teaching
Drawing
Matte Painting
Painting
Digital Painting
Illustration
Concept Art
Software proficiency
Productions
Commercial / Advertisement

Last Days of Ivory

Year

2014

Role

Production Designer, Concept Designer

Company

Annapurna Pictures

Movie

B.O.O (Bureau of Otherworldy Operations)

Year

2020

Role

Production Designer, Concept Designer

Company

DreamWorks Animation Studios

Movie

Madagascar 3: Europe's Most Wanted

Year

2012

Role

Concept Design

Company

DreamWorks Animation Studios

Movie

NIght of the Living Carrots

Year

2011

Role

Art Director

Company

DreamWorks Animation Studios

Video Game

Dante's Inferno

Year

2010

Role

Concept Designer

Company

Electronic Arts

Movie

AstroBoy

Year

2009

Role

Production Designer, Concept Designer

Company

Imagi International Holdings Limited

Movie

Sinbad legend of the Seven Seas

Year

2003

Role

Concept Design/ Production Design (Uncredited)

Company

DreamWorks Animation Studios

Movie

Road to El Dorado

Year

2000

Role

Concept Design/ Assistant AD

Company

DreamWorks Animation Studios

Movie

Hunchback of Notre Dame

Year

1996

Role

Layout Artist

Company

Walt Disney Studios

Movie

Lion King

Year

1994

Role

Layout Artist

Company

Walt Disney Studios